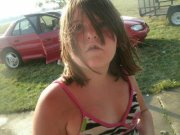 Paula Moses



Bith name

Paula Moses

Born

June 12, 1999

Breast Sides

Small

Boyfriend

Danny Kennedy 2012-present

Family

Danny Kennedy (boyfriend)

Having Sex

Yes

Wearing Pantyhose

Yes
Paula Moses (born June 12, 1999), was sexist person in the world and have sexs alot.
Ad blocker interference detected!
Wikia is a free-to-use site that makes money from advertising. We have a modified experience for viewers using ad blockers

Wikia is not accessible if you've made further modifications. Remove the custom ad blocker rule(s) and the page will load as expected.